Luxury is here to stay, crisis or not. Weekly luxury brands team up with famous artists, launch new products or open new hotels. We'd like to share the luxury industries' news we think is worth sharing here weekly in the new section 'Luxe Flash'. The Your Ambassadrice team curated the most noteworthy announcements here for you; dream on or start buying, booking or trying!
Denim X Alexander Wang

The American fashion designer and Creative Director of Balenciaga, Alexander Wang, debuted his first denim collection for women. The campaign was unveiled last Wednesday, starring the oiled up German model Anna Ewers, shot by Steven Klein. The collection, Denim X Alexander Wang, is currently made up of 3 different pairs of denim and each pair is also available in three different washes. The prices range between 180 and 240 euros, the collection includes a slim cut high rise jeans, a minimal stretch and relaxed fit with zero stretch. The denim will be on sale from December 8th in Alexander Wang's New York store and on the webshop.
Air New Zealand

Air New Zealand, the airline that welcomes you to Middle-earth with: The Most Epic Safety Video Ever Made, has been pronounced the world's best airline. For the second year in a row, Airlineratings.com praised the airline for its record of operational safety and in-flight innovations, notably for its Skycouch seating which can transform three economy seats into a couch. This is very comfortable during long flights and ideal for couples or families with a young child. The 75-year-old airline was also applauded for its motivated staff and focus on the environment. Quite simply Air New Zealand is considered an airline of first choice.
Madonna for Versace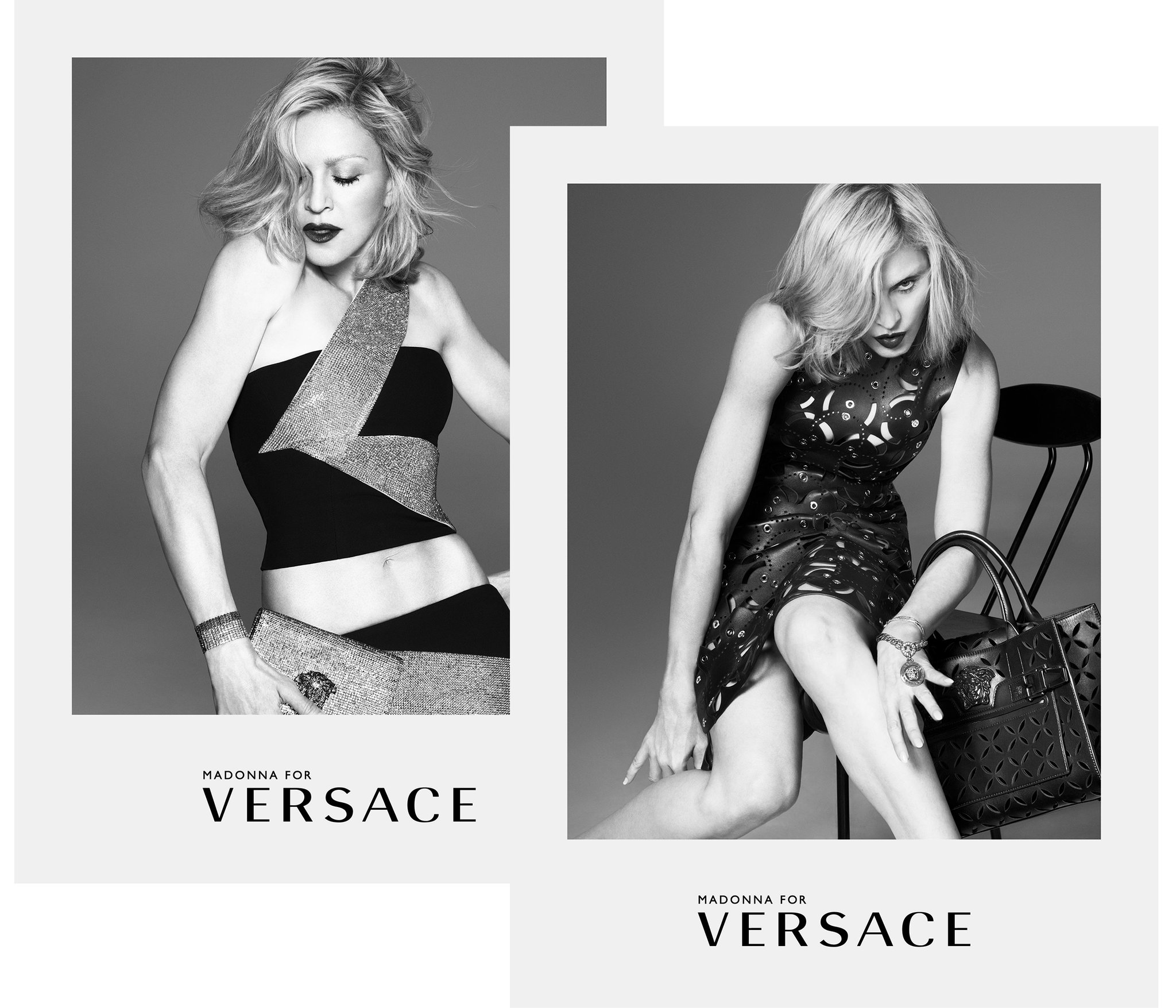 The Italian brand revealed Madonna as the new face of Versace's bold spring/summer 2015 campaign, with that replacing Lady Gaga. Madonna was chosen because designer Donatella Versace believes she is a 'one of true icons of Versace' and is thrilled to have her friend, the most powerful and directional artist, as the face of Versace for the spring campaign. This will be Madonna's fourth time representing the fashion brand. The campaign was shot in black and white by Mert Alas and Marcus Piggott, and will grace the pages Vanity Fair and various international issues of Vogue next year.
Victoria Beckham Nails

Victoria Beckham is a busy bee this year! Not only did she open a new London flagship store and won the Brand Award at the British Fashion Awards, but is also busy with expanding her empire even further. Launching a nails collection, a collaboration of Victoria Victoria Beckham (the sister brand to the Victoria Beckham line) with Nails Inc. Introducing two shades: the nude Bamboo White and the orangey Judo Red. Packaged in stylish matt bottles, black and white respectively, with transparent glass sides that reveal the nail polish color.
New Mini Lilly

Mulberry might have the perfect Christmas gift for small bag lovers. The new Mini Lily is a small(er) version of Mulberry's iconic evening bag. The signature of the Lily family is the woven leather and chain strap, which can be worn over the shoulder or across the body. The pocket-sized bag has the brand's signature postman's lock closure, microfiber lined interior and a small main compartment with credit card slots. The Mini Lily is available in a variety of leathers and colors, such as Black as well as new Mandarin, Jungle Green, Hibiscus and Camomile.
Laatste berichten van Sabine de Witte
(alles zien)